Peter Wyse and Liam Quain have formed an exciting new property company trading as
PETER WYSE. Between them they have a wealth of knowledge of the Dublin Property
Market. They have built a reputation for excellent service, the best professional advice and delivering results for their clients.
We promise to deliver the best service possible in a reliable and trustworthy manner. We
offer a range of estate agency services from Residential and Commercial Sales both on and
off market, Valuation Services, Rent Reviews, Acquisition and Advisory. We are members of
both the Society of Chartered Surveyors Ireland (SCSI) and the Institute of Professional
Auctioneers and Valuers (IPAV) and guarantee the highest standard of professionalism and
integrity. We are licensed by the Property Service Regulatory Authority(PSRA).

Buying or Selling a property can be stressful for many people. Why not take the stress out of
the process? Make a WYSE move and contact the team at PETER WYSE today.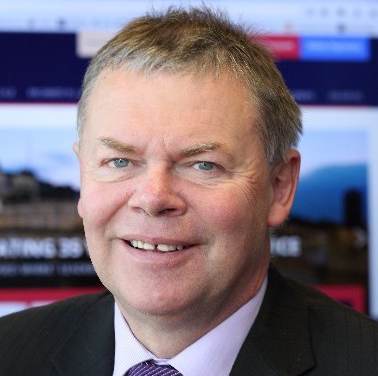 Peter Wyse BA FSCSI FRICS
Managing Director
Email: peter@peterwyse.ie
Phone: 086 2528886
Peter is a Fellow of the Royal Institute of Chartered Surveyors (FRICS) and the Society of Chartered Surveyors Ireland (FSCSI) with 40 years working experience in the Property Market in Ireland, specialising in the Residential Sales, Rental and Management business.
Peter is a graduate of UCD with a BA. He is also a former Qualified Financial Advisor (QFA) and a Building Energy Rating Assessor (BER Assessor). Peter's area of expertise is Property Sales, Valuations and the Residential Property Investment Market.
Liam Quain BA MIPAV TRV
Director
Email: liam@peterwyse.ie
Phone: 086 1722159
Liam has worked in the property industry for 15 years and has amassed a wealth of experience in all types of Property Sales. Liam graduated from University College Cork with a Bachelor of Arts and later completed his Auctioneering studies at Cork Institute of Technology.
Liam is a member of the Institute of Professional Auctioneers & Valuers (IPAV) where he also sits as a National Council Member. He is a registered TEGoVA Residential Valuer (TRV) and is a fully licensed property services provider through the PSRA.